The Disc O 'Sit is a round inflatable "cushion" with a diameter of 39 cm, rounded at the edges, made of non-toxic PVC. On the one hand, the surface is smooth, on the other it is dotted with small rounded reliefs that amplify the stimulation of the skin receptors and create more grip during exercises, with the ground and with the body.
Excellent for those who remain seated many hours a day, because it favors a correct posture and creates constant small movements of the pelvis in every direction.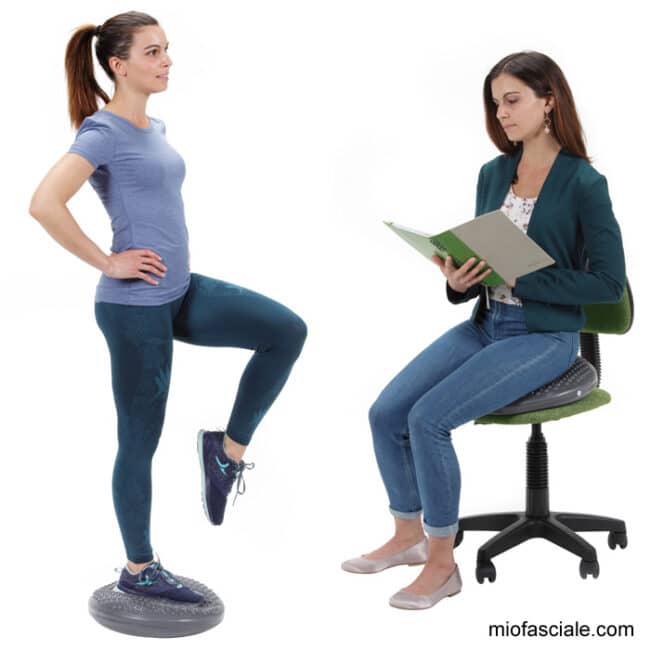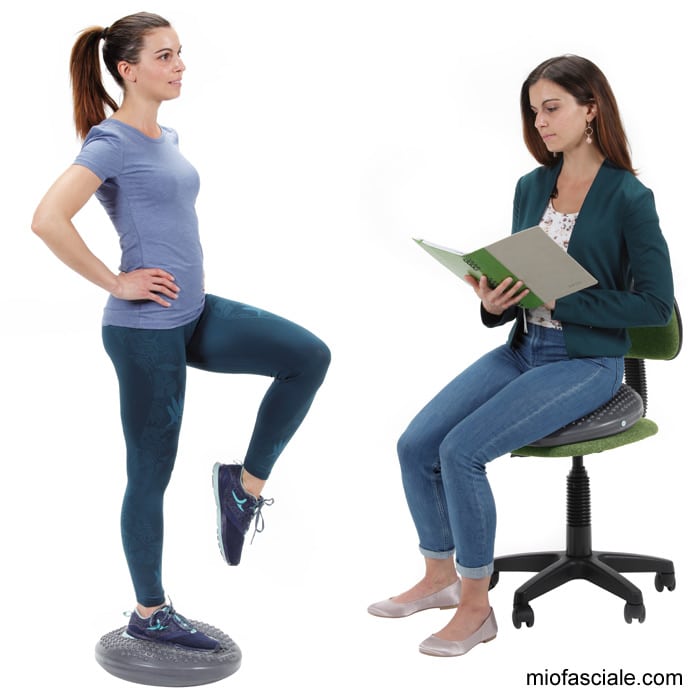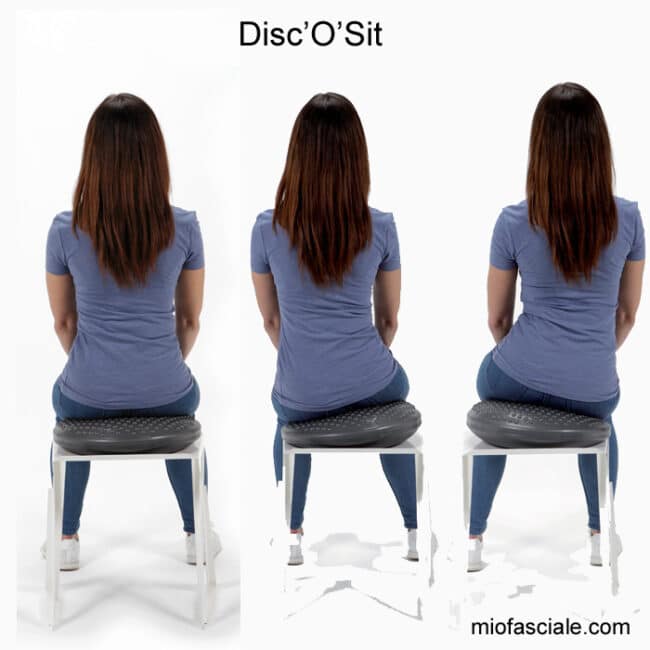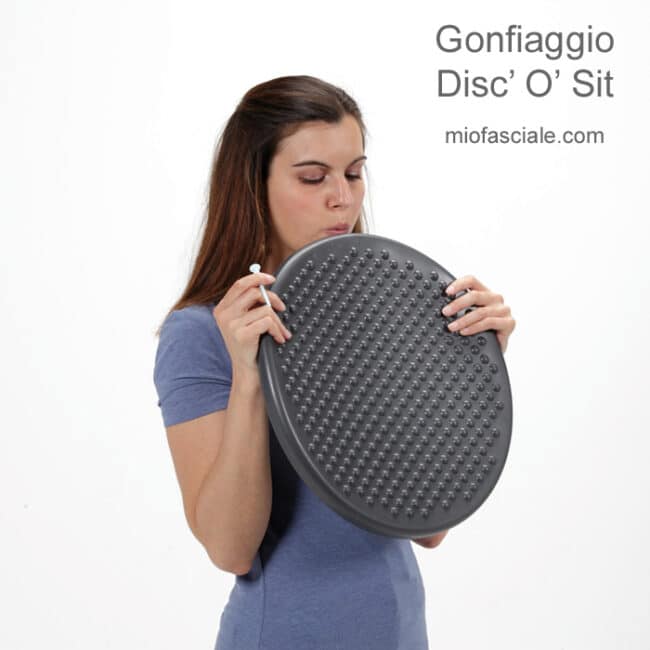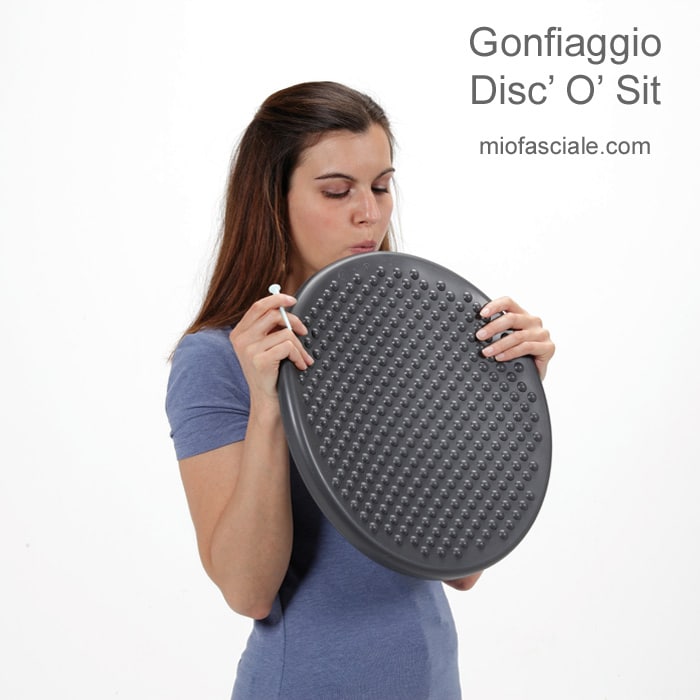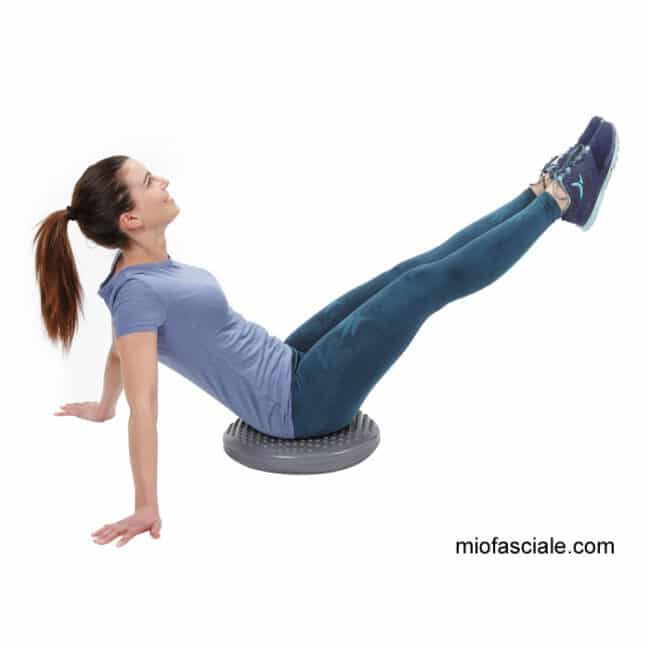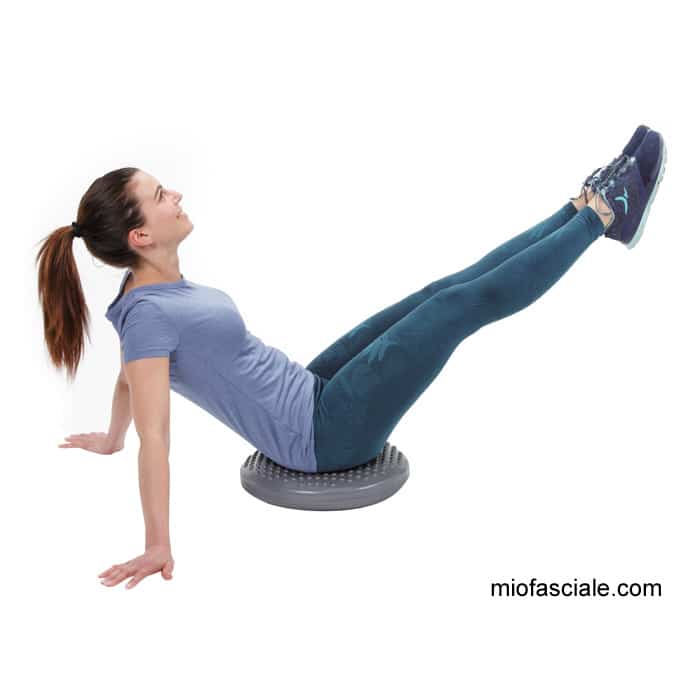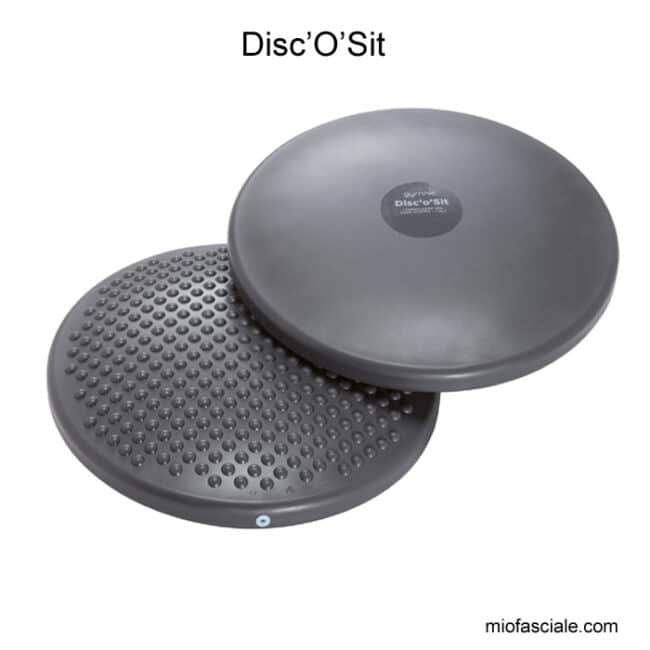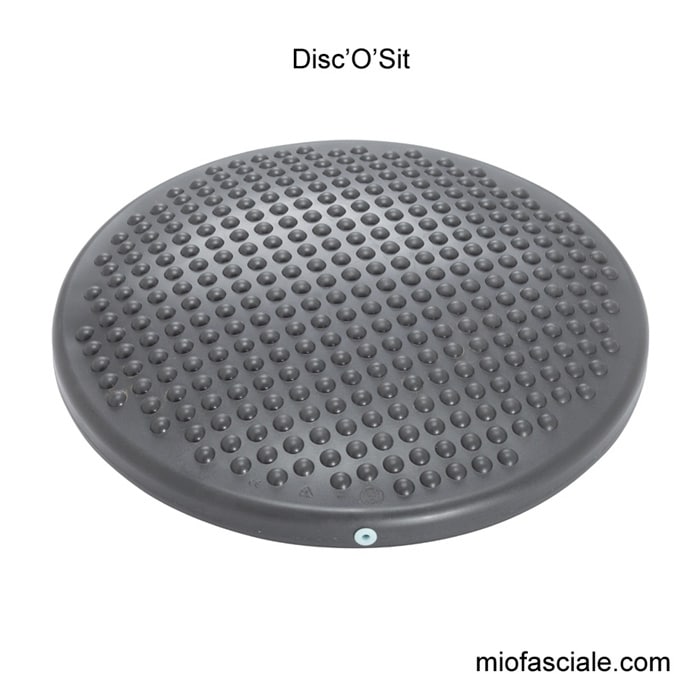 Disc'o'Sit is highly recommendable as active seating device, in order to relieve pressure on the back and provide the beneficial effect of movement while sitting.
Through inflation, you can easily adjust the required stability level of your seat.
Disc'o'Sit data sheet:
Size: Ø 39 cm
Colour: dark green
Packaging: printed box
Carton: 2pcs , 3 pcs , 12pcs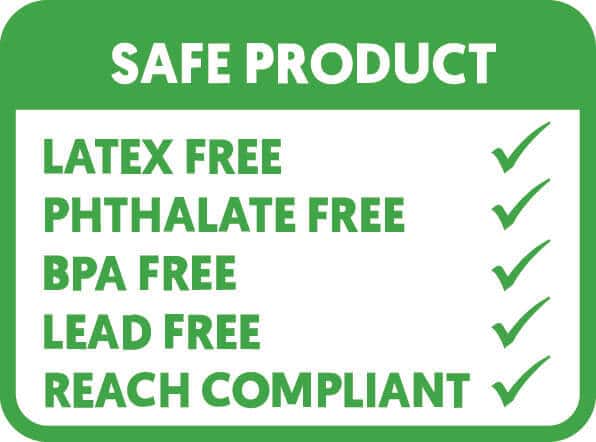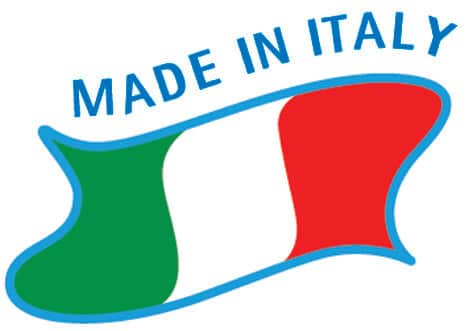 The elegant new packaging makes it suitable to be a welcome gift idea!

Package Contents: 1 disc – 1 cap – 1 brochure with some example exercises
We are using it from years and advice you to use it.  If you want to buy it you can use the site shop.miofasciale.com (payments with Paypal, Bank transfer or Credit Cards)
Here the link to the Disc'O'Sit shopping page:
https://shop.miofasciale.com/store-front-page/discosit-2pcs-p275000203