Ti regaliamo un po' del nostro tempo.. Stiamo inserendo in ordine cronologico links di sicuro interesse.
Sicuramente troverai qualche spunto di riflessione. La pagina è in fase di costruzione, viene aggiornata progressivamente un paio di volte la settimana con altri links relativi ad interessanti fonti esterne. Rimaniamo in contatto così saprai quando c'è una novità! Iscriviti alla newsletter , oppure inviaci un messaggio wapp wa.me/miofasciale  con il testo: " NEWS "
Alimentazione e dolore miofasciale: uno studio rivela il ruolo di zinco e selenio
Scarica il PDF dello studio (900Kb):
https://miofasciale.com/wp-content/uploads/2020/02/Selenio-zinco-dolore-miofasciale.pdf
Meccanoreccettori fasciali: un articolo presente in rete e molto diffuso:
Introduction
Many approaches to manual therapy focus their treatment on the fascia. They claim to alter either the density, tonus, viscosity or arrangement of fascia through the application of manual pressure (Barnes 1990, Cantu & Grodin 1992, Chaitow 1980, Paoletti 1998, Rolf 1977, Ward 1993). Their theoretical explanations usually refer to the ability of fascia to adapt to physical stress. How the practitioner understands the nature of this particular responsiveness of fascia will of course influence the treatment. Unfortunately, fascia is often referred to in terms of its mechanical properties alone. This series of articles will not only explore the neural dynamics behind fascial plasticity, but will also offer new perspectives for myofascial treatment methods.
Scarica il PDF completo(195 Kb) : https://miofasciale.com/wp-content/uploads/2020/02/recettori.pdf
STRETCHING: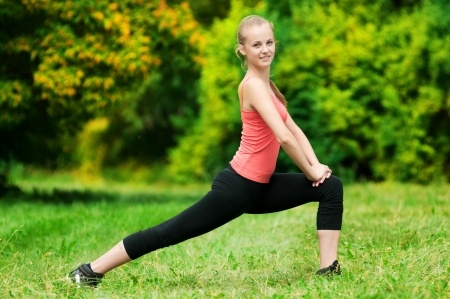 Te la cavi con l'inglese e vuoi ampliare le tue conoscenze per quanto riguarda lo stretching? Ora ti invio nel posto giusto. Ecco dei fantastici links
How to Stretch, When to Stretch and Stretching Properly: Answers to common stretching questions to make sure you're stretching properly.
Articoli che riguardano gli infortuni nello sport:
Tutti i prossimi video hanno i sottotitoli in Italiano.
Qualcosa a riguardo di: Salute